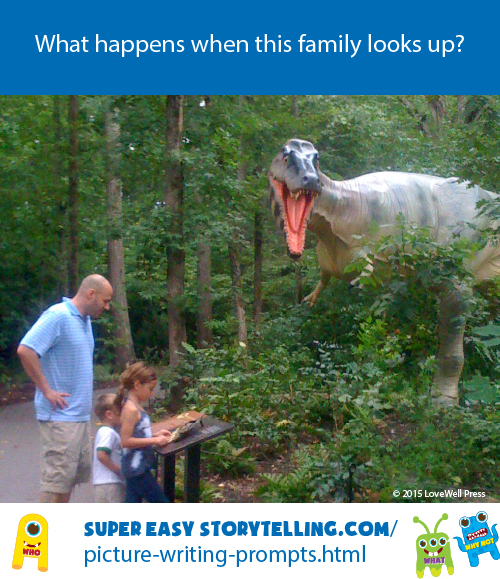 Uh oh. The action is waiting to roar with this surprising dinosaur picture writing prompt.
Picture Writing Prompt Gallery
Story Starter Idea
A ___(adjective)____ family wants a relaxing walk in the park but they stumble on a ____(adjective)______ dinosaur.
Awesome Adjectives List
Is it a clumsy dinosaur? Hungry dinosaur? Cuddly dinosaur? It's easy to turn his picture writing prompt into an exciting creative writing project with our Awesome Adjectives list and Vibrant Verbs lists.