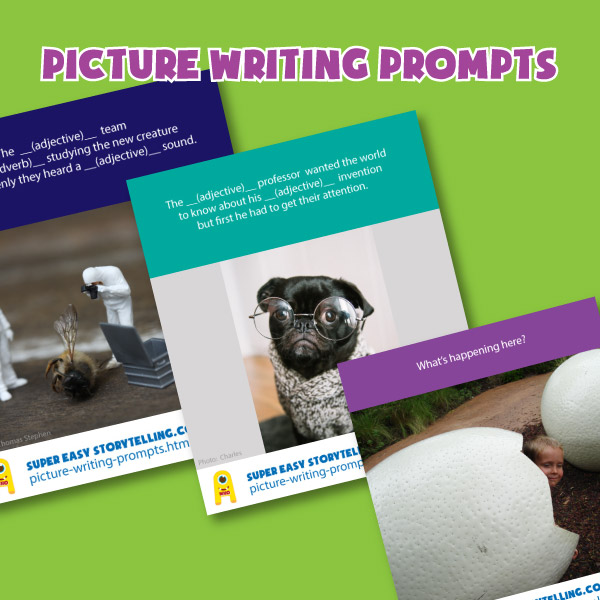 These fun picture writing prompts and story ideas help 2nd, 3rd, 4th, and 5th grades students write a story instantly.

For each story picture prompt, children can use their imagination, or we've also written a story starter idea to help kids get started. These picture writing prompts make it super easy to turn a blank page into captivating creative writing.
More Creative Writing Prompts
Also try Fill-in-the-blank Stories, Mix and Match Creative Writing Prompts, Creative Writing Worksheets.
Picture Writing Prompts Gallery
More Story Ideas and Writing Activities