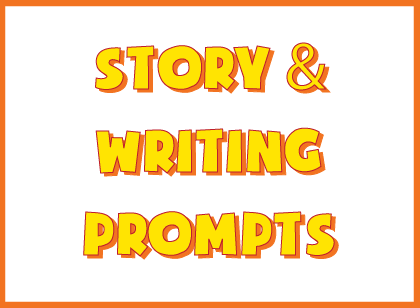 Take the intimidation out of creative writing for kids with these silly creative writing prompts. Students in 3rd, 4th, 5th and 6th grades will love these fun writing topics that prompt them to create outrageous stories about things they love.
If you want kid to love to write stories, these creative writing prompts will get them laughing and having fun while using their imagination.
Sample Creative Writing Prompts
Here are some creative writing prompts for kids we created using the tools above. Use our how-to creative writing guide or creative writing lesson plans to learn how to turn these silly story prompts into full creative stories.

A tater tot wants to save the world but she burns in the sun.

A man-eating plant wants to grow bigger but his minions just quit.

A box of crayons wants a very lazy day but the crayons are sucked into a magical vortex.

A deep-fried candy bar wants to be a master chef but he just can't get any respect.

A fairy wants to overcome her fear of flying but the forest just came to life.