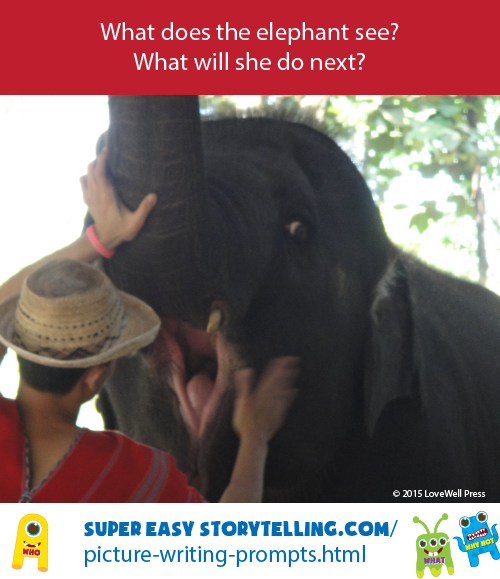 What does the elephant see? What will she do? Use our story ideas or create your own with this picture writing prompt.
Picture Writing Prompt Gallery
Story Starter Idea
A ___(adj)___ elephant wants to get to/away from ________ but her trainer won't stop brushing her teeth.
Awesome Adjectives List
Is it a scared elephant? An excited elephant? What does she see? A mouse? A peanut? A dance party? Her long lost friend? Try our Awesome Adjectives list and Vibrant Verbs list for story changing ideas.