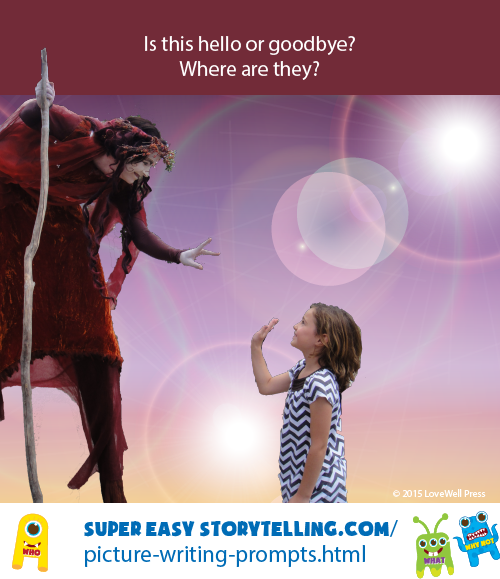 Is this hello or goodbye? Where are they? How did they get here? Help light children's imaginations with this picture writing prompt.
Picture Writing Prompt Gallery
Story Starter Idea
A ___(adjective)____ fairy wants to find a new home in the __(adjective)___ world but she doesn't know how to start.
Get creative
Is this a shy fairy? An adventurous fairy? Does she soar, scurry, or glide? Use our Awesome Adjectives list and Vibrant Verbs list for ideas.